RURENER 2020 General Assembly took place… Online! Given the situation, traveling to Prespes in Greece was not realistic nor safe so the decision to bring the event online was taken. Concretely, it was composed of 2 webinars of 1h30 each. The first on October 29th was dedicated to the General Assembly meeting while the second on October 30th was organized in small workshops on different thematics to inspire new ideas between members, share experiences and build our message at the EU level.
The first workshop focused on the energy transition and attractiveness in rural territories and the second was about the opportunities offered by circular economy in rural territories (more details on the full report).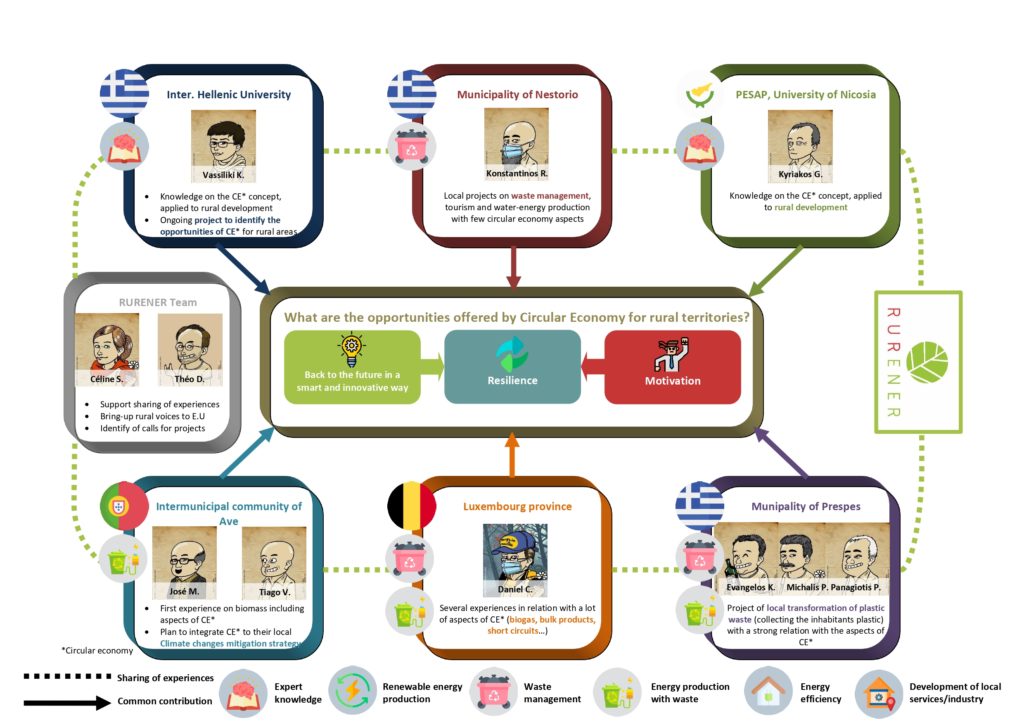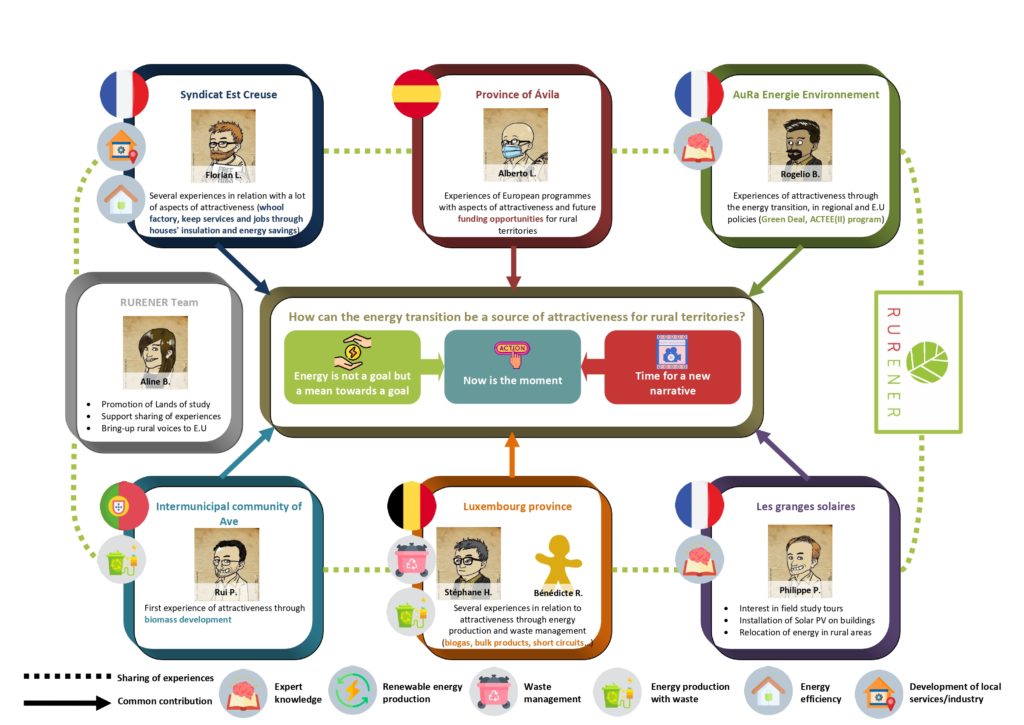 The documents and full report of the General Assembly are already online and here is an illustrated summary of the fruitful exchanges on Friday 30th.
Despite the fact that we were all stuck behind our screens, the event went well, with over 25 participants over the days. We want to thank everyone for taking part and are very much looking forward to seeing you in person next year!