July 14th, The European Commission adopted the "fit for 55". This package consists of a set
of inter-connected proposals, which all drive towards meeting the EU's ambitious target of
a 55% reduction in greenhouse gas emissions by 2030, relative to 1990 levels, aligning EU
policy with the ambitious political mandates of the Green Deal and EU Climate Law.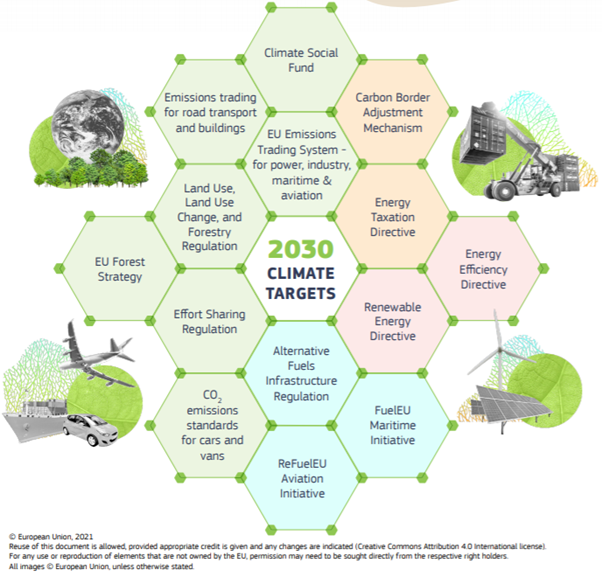 This series of 13 cross-cutting legislative proposals include 8 revisions of existing legislation
and 5 brand new proposals. One key mechanism that has undergone a revision under Fit for
55 is the EU Emissions Trading System (EU ETS). The package aims to bring transport and
building into the EU decarbonization process. In line with the EU's principle of "polluter
pays", it is expected from the ETS to finance the social climate fund, a measure that aims to
alleviate the social impact of these measures and ensure a just and fair transition between
countries and people.
Fit for 55 is EU's climate moment of truth. While the targets are more ambitious and the
measures have proven a certain efficiency in the past, the major challenge is to ensure that
the transition is socially fair across the 27 member countries .