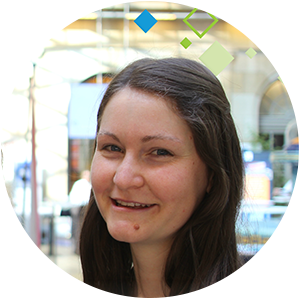 Céline & Matthieu are the RURENER work force. They make sure projects go well and listen to your needs and wills.
You want to know more about them?
  Céline loves rock-climbing, hiking, skiing and good food. She is the enthusiast coordinator of the RURENER network and gives all of her energy to develop new exciting projects for the network's members. She is between local communities and the European Parliament, to collect direct insights from territories and bring them up at the European level. When she asks you to come with her to Brussels, do not hesitate, it's going to be great!  
After experiencing work at the European Commission, Matthieu decided to get his feet back in the field and joined the RURENER team. He loves rugby and is a strong fan of the Clermont-Ferrand ASM team, and is also very active in the scouts community. Matthieu is a great listener who brings a strong knowledge of European policies to the network and excellent facilitation skills. It is time to tell him about your projects and challenges so he can find the best opportunities at EU level!

We are also grateful for other people who crossed RURENER's path at one point or another since 2008: Christelle, Lou, Adrian, Brolin, Théo, Ayman