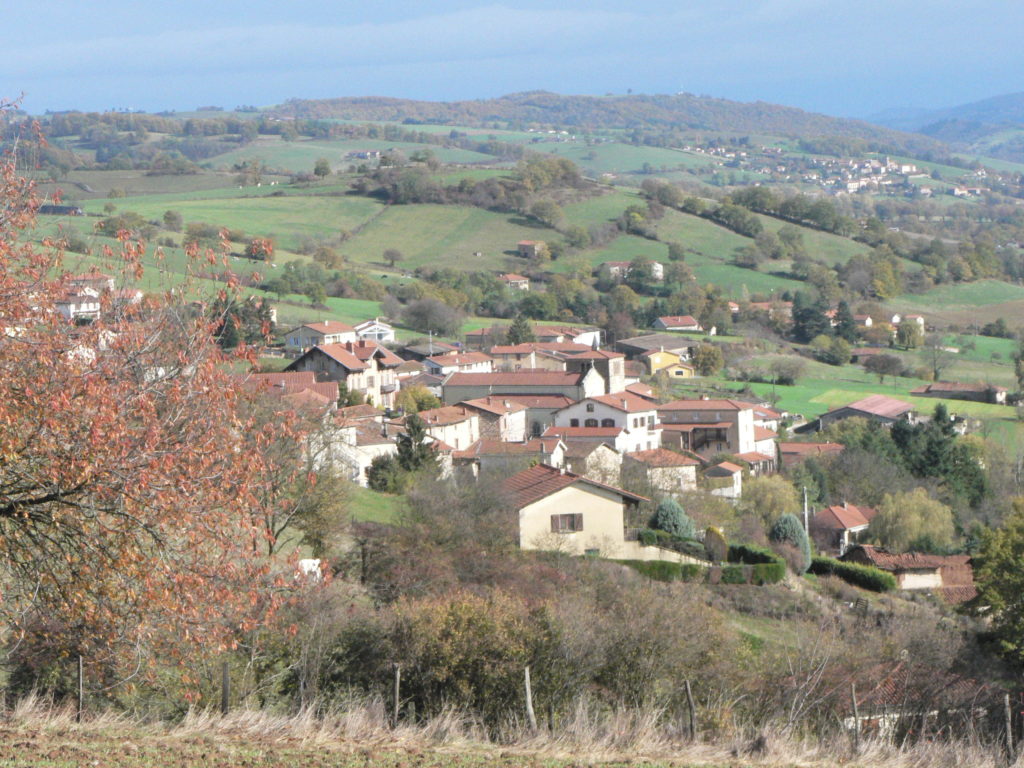 The initiatives
Identification of the most vulnerable
Right after the announce of the lockdown, the Community Social Action Center (CCAS) was mobilized (5 people) to identify the most vulnerable using the list made during the heatwaves. This list is made of 2 parts, people vulnerable and isolated (40 to 100+ t=years old) on one side and people vulnerable but not isolated. We completed the list with people sick and that suffered a grave illness in the past 8 years. Then every person on the list was contacted by phone and continue to be called regularly, which allowed to:
Enrich our list with people at risk not previously identified
Measure the need for bread distribution twice a week (part of the French culture): with masks, gloves and 3 meters of distancing for delivery, an tab has been opened at the bakery in the name of the CCAS to avoid exchange of cash, an individual accounting is made to facilitate payment after the lockdown
Identify the need to supply people not willing to take any risk by doing their groceries (punctual supply has been organized)
All of our farmers have adapted their selling practices and have noticed that the demand has increased by more than 40%.
We regularly inform our inhabitants and start discussing a common vision of the end of the lockdown.
Dès l'annonce du confinement par le président de la république, le CCAS (centre communal d'action sociale) s'est mobilisé (5 personnes actives) pour travailler sur la liste des personnes sensibles en cas de canicule. Cette liste est partagée en 2 : les personnes seules et isolées (de 40 à + de 100 ans), les personnes fragiles mais pas isolées. Nous avons enrichi cette liste avec le repérage des personnes malades ou ayant eu une grave maladie dans les 8 années précédentes. Nous nous sommes répartis des appels téléphoniques à toutes ces personnes auprès desquelles nous continuons de prendre des nouvelles, ce qui nous a permis :
D'enrichir notre liste avec des personnes signalées que nous ne pensions pas en difficulté possible,
De détecter un besoin de distribution de pain 2 fois par semaine (central dans la culture française) : port du masque, des gants et distance de 3 mètres lors de la dépose du pain, un compte à été ouvert à la boulangerie au nom du CCAS pour éviter tout échange d'argent, nous tenons une comptabilité individuelle pour le règlement en fin de confinement
De détecter des besoins ponctuels d'approvisionnement pour les personnes ne souhaitant pas prendre de risque pour aller faire les courses.
Tous nos producteurs ont adapté leurs filières de vente et nous signalent une augmentation des demandes et de leurs ventes de plus de 40%.
Nous échangeons régulièrement avec les habitants et évoquons désormais une vision commune du déconfinement.
Masks, gloves, hydroalcoholic gel and over-blouses
We had some FFP2 masks in stock after the H1N1 flu. We also had gloves and hydroalcoholic gel in the school's stock (used for epidemies of gastroanteritis) that were mobilized for the liberal nurses of the village, the public school being completely closed. Without any news from the governement, we are starting a new operation for the streamstresses of the village to make fabric masks to cover the population at the end of the lockdown.
Il nous restait quelques masques FFP2 du stock de la grippe H1N1. Nous avions des gants et du gel pour les mains anti-virus dans les stocks de l'école (utilisés lors des épidémie de gastro), qui ont été mobilisés pour les infirmières libérales de la commune, l'école publique de Meys étant complètement fermée. Sans nouvelles du gouvernement, nous allons lancer une opération de réalisation de masques en tissus par nos couturières communales pour couvrir la population à la sortie du confinement.
What would you like to see changed for the climate after the crisis?
"What I want to see changed is not the solidarity in Les Monts du Lyonnais because it was always there, but rather the awareness that everyone at your own level and all together, we are capable of changing our modes of consumption, and thus impact significantly climate change. I want everyone to be aware of this, and starts making this change happen, not considering regression as an option, but by being actor of our future and breach the mindlessness consumption plans that the lobbies are feeding us. As elected people, we can bring this thinking to our citizens."
"Ce que j'aimerai qui change ce n'est pas la solidarité sur Les Monts du Lyonnais puisqu'elle a toujours existé, c'est la prise de conscience que chacun à son niveau, et tous ensemble, nous sommes capables de changer nos modes de consommation, si nous le voulons, dans la suite de ce qui se passe actuellement, et ainsi d'avoir un impact certain sur le changement climatique. Je voudrais que tout le monde en prenne conscience et s'attelle à ce changement, sans accepter de régresser, mais en étant acteur de notre avenir et déjouer tous les plans d'abêtissement à la consommation et surconsommation que nous font gober les lobbies. En tant qu'élus ont peut pousser à cette réflexion auprès de nos concitoyens."
Philippe Garnier, Mayor of Meys
The territory
Meys is a small village of 860 inhabitants located at the very East of the Massif Central area in France, between the cities of Lyon, Saint Etienne and Clermont-Ferrand. Meys is part of the association of communities Les Monts du Lyonnais, a dynamic territory very much involved in the energy transition.
Meys est un village de 860 habitants situé à l'Est du Massif central en France, entre les villes de Lyon, Saint Etienne et Clermont-Ferrand. Meys fait parti de la communauté de communes Les Monts du Lyonnais, un territoire dynamique très engagé dans la transition énergétique.