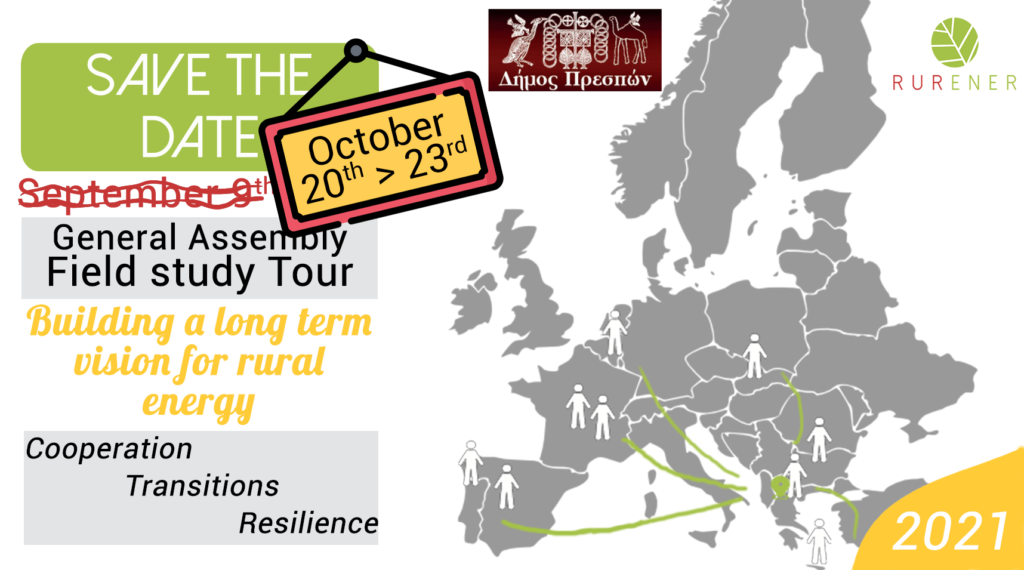 THE 2021 GENERAL ASSEMBLY MEETING IS POSTPONED TO OCTOBER 2021
Don't miss the RURENER 2021 General Assembly! This year we are lucky enough to be hosted in Greece, in the municipality of RURENER's President: Prespes.
Take a look at the programme and register (version française) for the General Assembly and the field trip to Prespes.
Registration costs are 380€ for members (470€ for non RURENER members), including accomodation on site (housing, meals, transport), pick-up on and drop off the Thessaloniki airport.
See you in Greece!